IPTV i.e. Internet Protocol Television uses an Internet to deliver television contents that are either live or on demand. In simple words, IPTV allows users to access the TV programs & Videos over an internet connection rather than rooftop antenna, satellite dish, or fiber optic cable. The digital television services are delivered to the users through the Internet protocol technology via the internet connection.
There are multiple IPTV Kodi Addons available which allow users to stream Television content from all over the world. One such active addon is Tap TV App. Tap TV App is a new IPTV Kodi Addon from Bookmark Lite Repository that has live streams. Read the installation guide to successfully install the Tap TV App Kodi IPTV Addon on your latest Kodi version.
What Can You Watch on Tap TV App?
Tap TV app is a wonderful Kodi addon from Bookmark Lite Repository which allows users to stream a wide variety of content. The categories include Documentary, Food, News, Movies, Music, Religious, Sport, UK / USA Channels, and more. If you are looking to stream live TV & watch the television content from UK/ USA channels then Tap TV App Kodi IPTV Addon has something good to offer.
Disclaimer: getkodiaddons.com is just an informational site which provides latest news & details about Kodi addons. This site does not support or condone copyright infringement. Kodi should only be used with content that is bought and owned personally or is in the public domain.
Steps To Install Tap TV App Kodi Addon
Here is the step by step installation guide at the end of which you will Tap TV App Kodi IPTV Addon successfully installed on your latest Kodi. Make sure to follow the steps correctly, refer to the images for easy or better understanding.
Step 1: Open the Kodi player and then click on the "Setting Gear Icon", available at the top left of the Kodi Home screen.
Step 2: Click on the File Manager
Step 3: Click on the Add Source
Step 4: Select NONE
Step 5: Type in the URL: http://bliss-tv.com/lite and click OK
Step 6: Enter the Media Source name as lite and then click OK
Step 7: Make sure you have entered the correct URL, cross check once to ensure everything is entered correctly.
Step 8: Now go back to the home screen of Kodi and the select the "Add-ons" option
Step 9: Click the Add-on Package Installer Icon at the top left
Step 10: Select Install from the zip file
Step 11: A box will pop-up on your screen where you need to select lite
Step 12: Click repository.bookmarklite-1.8.zip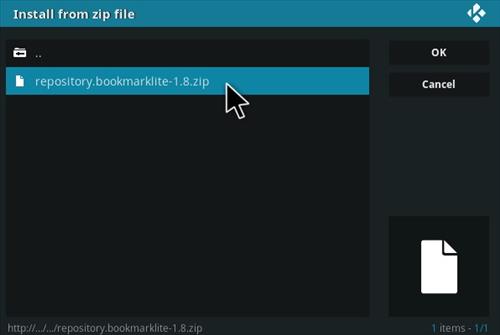 Step 13: The process of Repository installation has started now. Wait for the Bookmark Lite Repository Installed notification. You will receive a notification as shown below.
Step 14: Select Install from a repository
Step 15: Choose Bookmark Lite
Step 16: Click on the Video Add-ons
Step 17: Pick the Tap TV APP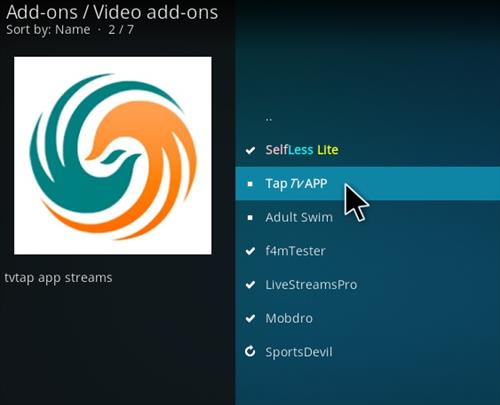 Step 18: Click on the Install option to begin the installation process.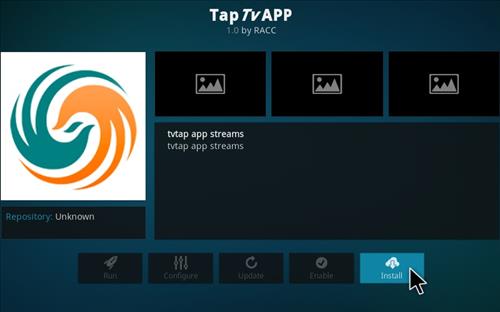 You will receive an add-on enabled notification upon the successful installation of Tap TV App. Wait for the notification to appear on the right top side of the screen. After installation, you will be able to enjoy the content that this add-on offers.
This is how you can install Tap TV App Kodi Addon on your latest Kodi. Hopefully, you will be able to install Tap TV App Kodi Addon through this method. Keep checking this site for Best Kodi Addon installation guides.